Discovery and development uncovered opportunities throughout the refinery complex, impacting throughputs and yields in the process units, together with product blending and stream dispositions between the process units. They also proposed several low cost capital projects, mainly to improve energy efficiency.
Finally, a third of the ultimate performance benefits were the result of opportunities uncovered during implementation. The client was so convinced of the value of on-site implementation support that our services were extended from an initial six months to two years.
How the three steps work: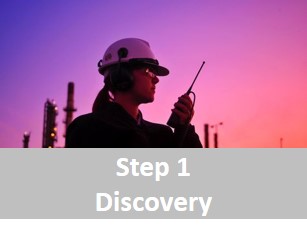 Our engineers work closely with the refinery team to gain a clear understanding of:
- The business environment in which the refinery operates
- How processing decisions are made
- How the plant operates to meet processing objectives
- The plant's constraints and flexibilities
- How the refinery could exploit its capabilities more effectively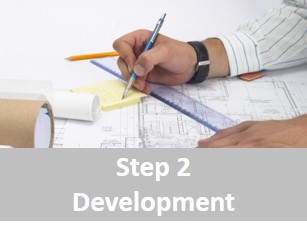 We carry out a detailed analysis in order to develop a performance improvement plan that is both technically and economically viable. The plan is developed in close co-operation with the refinery team and reviewed regularly to ensure that the proposed changes are realistic and credible.
It is important to include as many non-investment operational changes as possible since these can be tested for viability on the plant. If these tests are successful, the changes can be implemented quickly and provide the early successes that are essential to the overall effectiveness of the change programme.
We recommend setting targets for when changes should be implemented and identifying those responsible for each.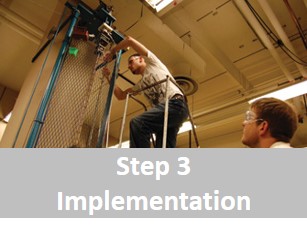 Unless fully supported, change programmes can often fail during implementation. To make sure this doesn't happen, we recommend:
- Setting up a dedicated implementation team, supported by us
- Setting priorities based on cost, benefit and availability of resources
- Defining performance improvement targets and scheduling them into a benefits plan
- Using the implementation to uncover new opportunities and add them to the programme as they arise
- Reporting monthly and broadcasting the results widely
- Defining opportunity owners and encouraging them to drive 'their' opportunity as far as possible
- Not to expect every action on the opportunities list to be done at the same time